We have discontinued the EZABL V3.1 Kits and this page is an archive of the product page for customer reference
---
What is Included?
Full kit with sensor pre-wired to the EZABL Control board
Power wire to connect the sensor to the power supply
Sensors feature a shielded cable for EMI reduction
High speed Opto IC from Toshiba on Control board with 2 stage power filtering
All PCBs are assembled by hand here at TH3D in the USA
All kits are tested before packaging to ensure full functionality
EZ-Connect Kits can use our EZABL AC Adapter or EZABL USB Power Adapter to power the kit from wall power or a USB port (select above)
30 Days Warranty, Technical Support is NOT included on this kit since it is on clearance

If you require technical support directly through TH3D add it on above
Kits purchased without the support addon can get help through our TH3D Communities here: http://Community.TH3DStudio.com

Works with all printers listed (except the CR-10S Pro) listed on the TH3D Unified Firmware Page

Check the TH3D Unified Firmware Page before purchasing if you plan to use the kit with our firmware.
Will work with any Marlin based machine with the configuration information provided below.

Control board casing color will vary. STL files are in the download package below if you want to print your own/different color.
18mm Direct Wire versions will have either silver or black color sensor.
Sensors may or may not have TH3D Label on them as in the picture.
What is the difference between the EZ-Connect and the Direct Wire?
The EZ-Connect board has a DC Plug Jack for power and a 3 Pin JST Plug for the Z endstop. This is meant for use on Creality or Sovol printers that have a 3 Pin endstop connection for the Z endstop.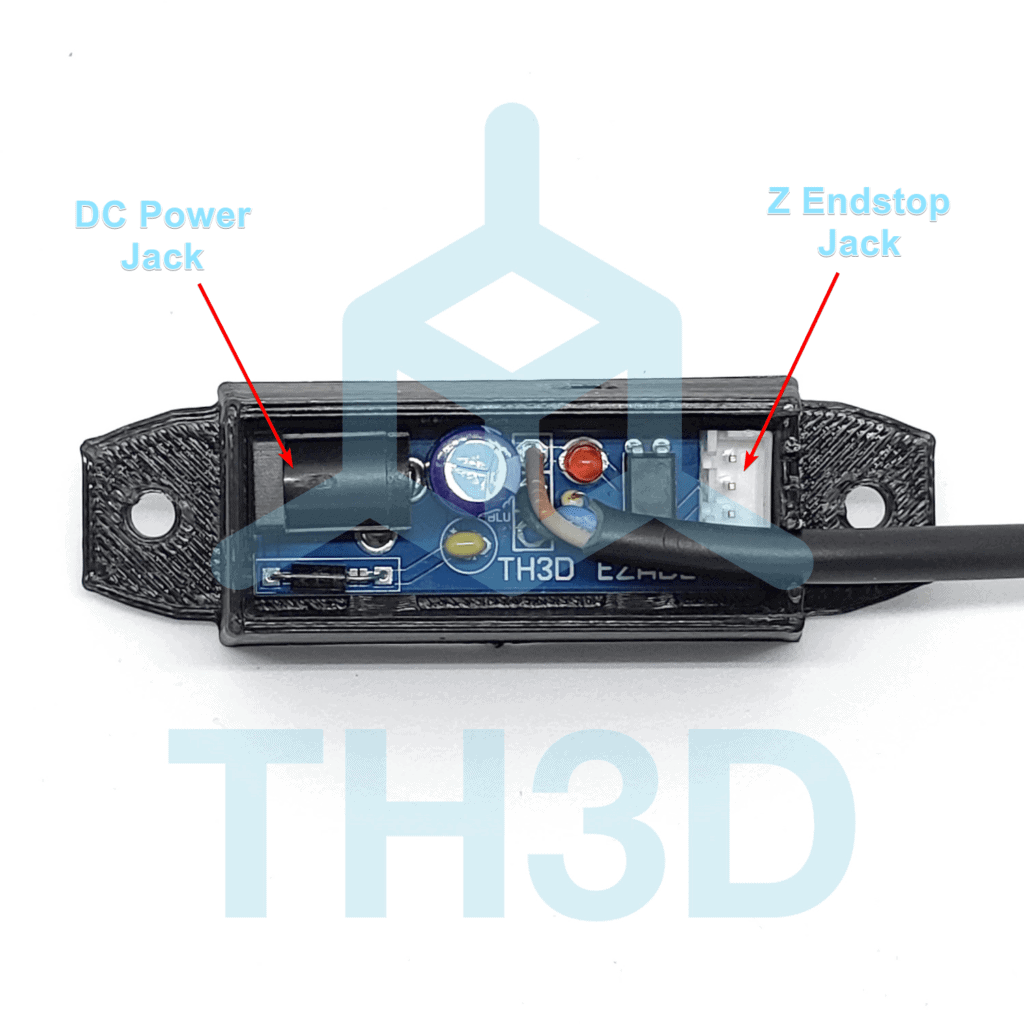 The Direct wire board has a 2 pin screw terminal for power and a 2 pin screw terminal for the Z Endstop. This will work with all supported machines and if you have a Z endstop 3 pin plug you will need to clip it to use bare wires to connect into the 2 pin screw terminal on our board.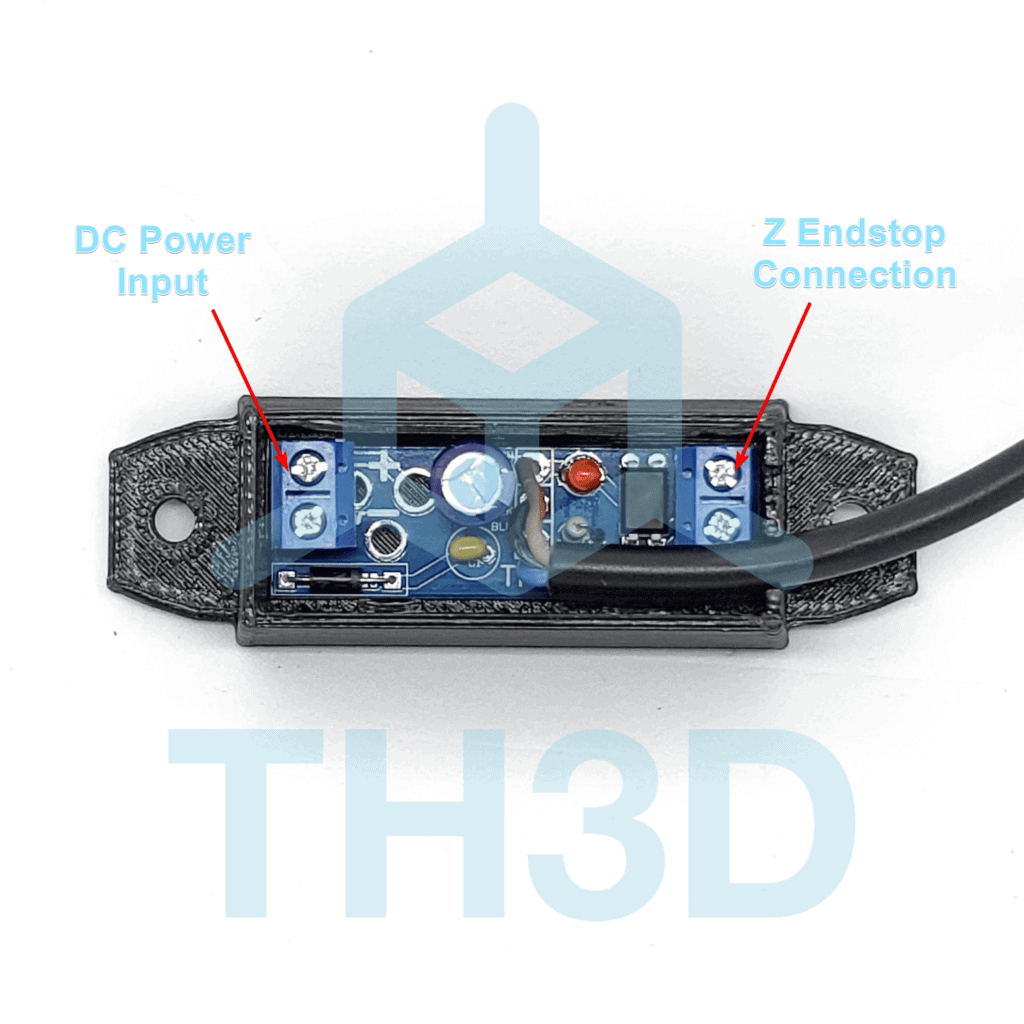 Important Links
Installation Guide & Firmware Package
Using regular Marlin? Check the setup guide here: EZABL – Firmware Setup for Vanilla Marlin